In 8 verschillende plaatsen: HIER.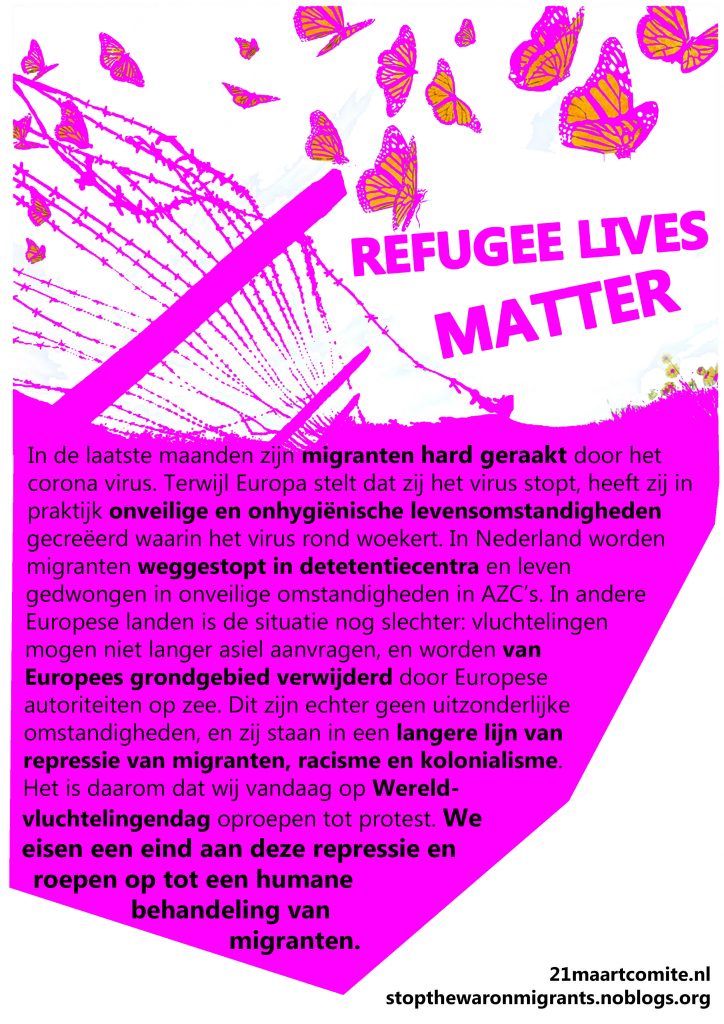 …
Download bovenstaande flyer als PDF HIER
Download bovenstaande flyer en als poster te gebruiken flyers tesamen als PDF HIER
…
OPROEP VOOR PROTEST TIJDENS WERELDVLUCHTELINGENDAG – facebook event
Op Wereldvluchtelingendag (20 juni), om 14 uur, roepen wij op tot protesten in zoveel mogelijk locaties.
Organiseer je ergens een protest? Geef het ons door.
De nog toenemende lijst met locaties vind je HIER.
CALL OUT FOR PROTEST AT WORLD REFUGEE DAY – facebook event
On World Refugee Day (June 20th), at 14 hrs, we call for protests in as many cities as possible.
Are you organizing a protest? Tell us about it.
You can find the growing list of locations HERE.
Continue reading "Protesteer tijdens wereldvluchtelingendag 20 juni"