Legal team / Arrestee group during the demonstration at Okura Hotel tomorrow, Wednesday April 11: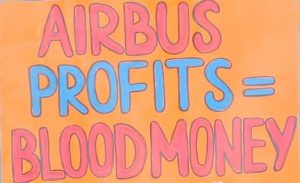 This is a legal demonstration that is announced to the authorities so we don't expect many problems. There is, however, always a chance that you might get arrested during this demonstration.
The legal support group is ready for you and you can reach them on: 0629296141. If you see any arrests taking place, please also inform them but be careful to not mention names during the phone call.
We have asked the lawyer Willem Jebbink to assist us in case of an arrest, his phone number is 0655791837. He and his colleagues will be ready and you can ask for him if you get arrested.
Furthermore, we will spread infosheets with legal information during the demo so that you know everything you need to know if you're arrested.
Have a good one!